Team Building at CME (Club Manila East)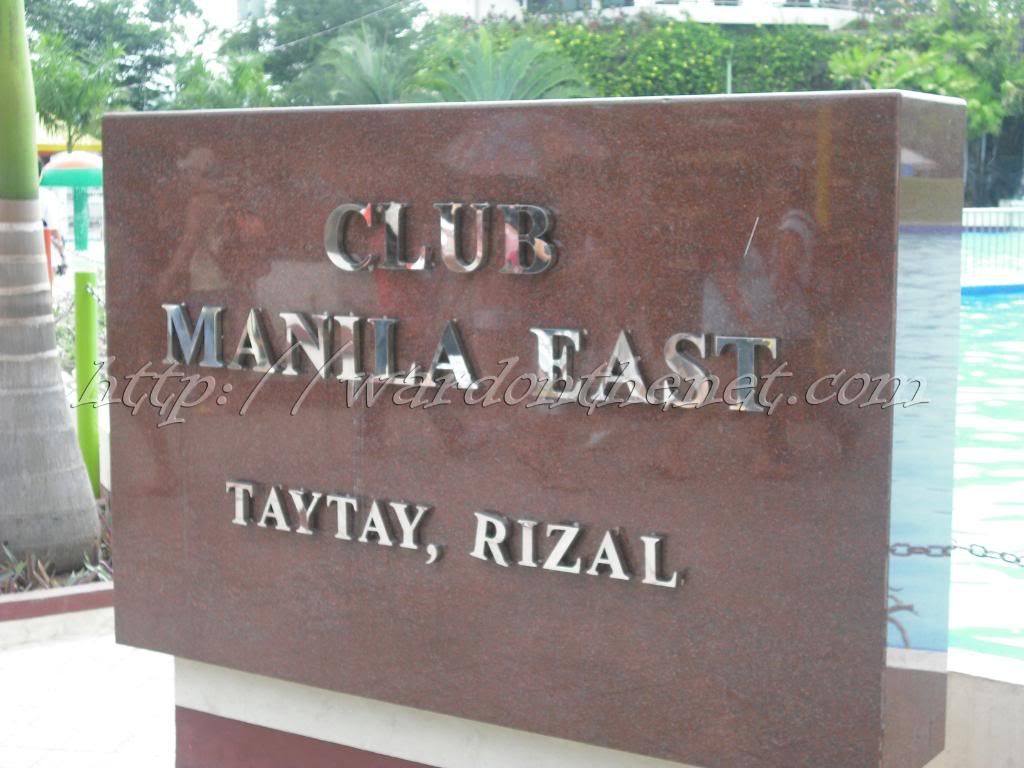 It was a sunny day. The day was starting out great. No dark cloud that means rain. Traffic is not that bad. But the best thing about this day is that we will be having our team building at Club Manila East Taytay, Rizal. The best part is, its near my place. But the fact is ever since it was opened to the public. Me and my family never had a chance to spend a time there. It just 10 – 20 minutes from my place to CME (depending on the traffic or road construction).
The team were already going inside the resort when I arrive. Talking 'bout right timing. So Chad the designated host bought me another ticket (or a waterproof bracelet tag that you should not take off until you are ready to leave the place). Then we went in last to the cabana.
CME Taytay has this 9,100 square meter gigantic Fun Lagoon pool, which is a scaled-down model of Laguna de Bay with Talim island in the middle. This humongous pool is right in front of us. Those who love kayaking can have a no time limit kayaking in their boating area. While trill seekers can try their giant size slide that will truly give you a twist on the way down.
We had a great time walking in the beautiful walkway along the pool. Walking along the road will lead you the different location of the pool.
Some of us went on kayaking while the line were still short. A few of us did got a chance to do it, but I did not had a chance to take there picture.
On the other side of the slide area is a beach like kiddie pool with its own waterfall, a mini slide, and a fountain for kids to enjoy. For those who don't want to be exposed to the suns ray, a shaded pool is also available.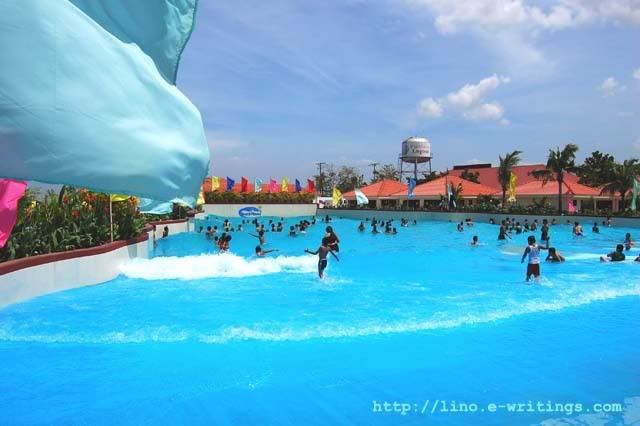 There is also 2 Beach Waves pools that has 8 different wave patterns which we truly enjoy around noon.
Over all we had a great time. I also won in our game of Lucky 9.